Below we list breeders of Teacup Yorkies in the United Kingdom (UK).
Rachael Johnson
Email: rachael_johnson@07hotmail.co.uk
Telephone Number: 01793 422951
1 Eastmere Liden Swindon
If you are here by accident and you live in the United States you need our USA Teacup Yorkie page.
Please be careful as there are quite a few Yorkie scams going on where you send money and never hear anything afterwards!
United Kingdom Breeders – Add Your Business
Are you a breeder of Teacup Yorkies, small or miniature Yorkshire Terrier dogs, which are also known as Toy, Micro, Mini Yorkies or Teacup Yorkshire Terriers?
We are seeking to list responsible breeders in the UK in order to help our readers who are searching and looking to buy a Teacup Yorkie.
Just fill in the form below so we can get you listed in our breeder directory.
This listing is free of charge.
Error: Contact form not found.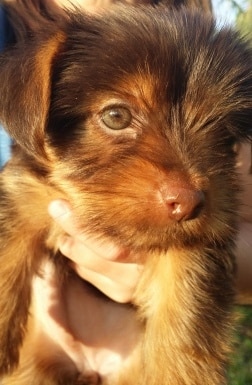 Now you know you want to buy a Teacup Yorkie puppy dog, please consider this owner manual! – buy the best-selling Teacup Yorkie book on Amazon…